About
Over 25 years of bookkeeping experience and knowledge.
MulberryB is based in Harrow, Middlesex and is owned and run by Shereen Presky. With over 30 years PA/Secretarial experience Shereen worked for a well known brand of Cosmetics and was PA to the Group Managing Director of a Poster Advertising company, as well as running a very successful family printing company for the last 25 years.
Understanding the pressures and challenges facing the business owner, Shereen decided to use her wealth of experience to start her own VA business offering a comprehensive range of skills and services. Clients hire Shereen in the knowledge that they will be able to focus their energies on building their own businesses whilst Shereen focuses on the tasks at hand.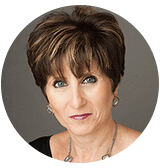 "Having run my own business for over 25 years I know what it is like when things get on top of you, coming in day after day seeing the pile of papers on your desk, sitting down, sorting them out, shuffling them around, and putting them in one pile again, not knowing what to do first, how to do it, when to do it and the best way to do it. It is a never ending story for small businesses."
Shereen // MulberryB
Shereen has extensive knowledge and experience of the Microsoft Office Suite of software including Word, Outlook, Excel, as well as Xero Accounting Software and Adobe. Being a natural organiser she is confident that her skills will be an asset to any business owner struggling with the day to day tasks of running his/her own business. Shereen is a graduate of the VACT Mastery Club.
Shereen is also supported in the business by her husband Nigel who is a fully qualified Bookkeeper and Accounting Technician and is a member with both The Institute of Certified Bookkeepers and The Association of Accounting Technicians.
Microsoft Office

Xero Accounting Software

Adobe
Don't Be Shy
If we didn't answer all of your questions, feel free to drop us a line anytime.
Let's Start a Conversation