Welcome to MulberryB
Virtual PA, Business Support & Bookkeeping Services
Are you a business owner struggling with day to day tasks?
Do you find there are not enough hours in the day?
Correspondence piling up?
If the above statements seem all too familiar, then you need the services of MulberryB.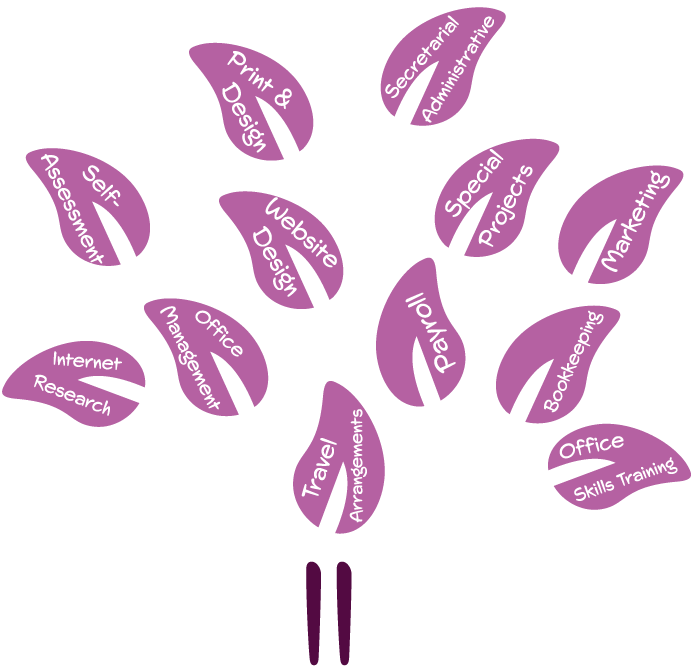 What is a Virtual Assistant
A Virtual Assistant(VA), also known as a Virtual PA or Virtual Secretary, is a self employed entrepreneur, who provides professional administrative, business and/or personal support services. Working from their own premises, VA's work with a variety of different clients 'virtually' on an ad hoc, regular or project specific basis. All work and communication is carried out by email, fax, telephone and post.
Testimonials & Featured Clients
Aliquam vehicula nunc facilisis tincidunt feugiat. Pellentesque sed viverra nisi. Fusce et laoreet augue. Quisque pretium, felis at volutpat rhoncus, ligula lectus semper urna.
Jhon Smith, CEO @ Labib Digital Studio
Duis tristique pretium nunc, eget imperdiet tortor auctor et. Mauris porttitor mollis metus at sollicitudin. Etiam id bibendum ipsum. Proin molestie, velit eget euismod rhoncus.
Jhon Smith, CEO @ Labib Digital Studio
Fusce in sapien sit amet lectus iaculis porttitor ac at magna. Proin at lectus tincidunt ante dapibus rhoncus. Maecenas eget ornare ipsum. Sed quis consequat lorem.
Thomson Polan, CEO @ Caramal Digital Studio
Let's Start a Conversation